Saturday, January 26, 2013
All Day (SOUTH COUNTY at 11pm)
Riverdale, New York
Purple Hat Foundation Third Annual Benefit Concert
445 W 238th St. , Riverdale, New York 10463
phone: 917 331 6664
website: www.anbealbochtcafe.com/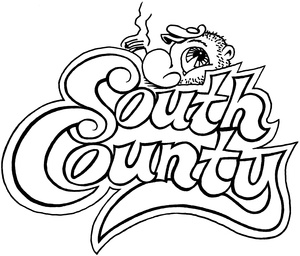 A whole day of great, amazing LIVE music- noon until 1 AM - at our favorite vortex of music, art and theater, An Beal Bocht - in Riverdale, Bronx New York!
This year's event will benefit Musicians on Call, a non-profit (www.musiciansoncall.org) that brings live music to hospital patients' bedsides all over the country.
Featuring:
12:00 Kelli King
12:20 Rob McMahon
12:40 Riley Fields
1:00 Villalobos Brothers
1:20 Phillip Lynch
1:40 Carmine Grillo
2:00 Children's Hospital at Montifiore Music Therapists
2:30 Jeremy Bar-Illan
3:00 Janice Young & Ty Masta
3:30 The Amazing Octopus Septet
4:00 Danny Flinn & New York Brogue
4:30 Steve Oates
5:00 Mary Courtney & John Redmond
5:30 Loose Canyons
6:00 Johnny Seven
6:30 Genetic Control
7:15 Greeting From Anywhere
8:00 Eleanor Dubinsky
8:45 Zip Gun
9:30 Diamond Joe Siddons
10:15 Midlife
11:00 SOUTH COUNTY
11:45 The Stickman Remedy
12:15 Capital Moustache
http://www.purplehatfoundation.org
https://www.facebook.com/pages/Purple-Hat-Foundation/487210915295
http://www.musiciansoncall.org
See you there!!!